TENTS FOR LORRIES AND TRUCKS
PVC tents for heavy transport such as: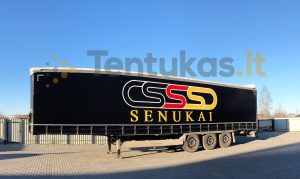 Semi-trailers;
Trailers;
Vans;
Trucks;
Lorries;
Curt insider trailers;
Light transport trailers;
Flat trailers;
Trailers for bulk products;
We manufacture tents for flatbeds, curt insider trailers and semi-trailers of the most popular brands such as Schmitz, Krone, Wielton, Schwarsmueller and others.
The ability to put your company logo or other informational advertising on the trailer to be visible on the road which is free advertising for your company.
We adapt trailers to TIR (customs) requirements, perform professional and fast repairs of tents.
Tents of various colours and dimensions for trucks and lorries, individual production designed specifically for your trailer.
We use old tent belts and castors, tent tension profiles, lower and upper adapters in the production of semi-trailer tents, except for cases when they need to be replaced due to wear and tear or old age.
Puspriekabės tento gamyboje naudojama: tentinė medžiaga "Panama", veržlės, aliuminės kniedės, kabliukai, kilpos, muitinės juostelės, muitinės trosas, troso antgaliai, užuolaidiniai diržai, ekspanderiai, užplakami žiedai 12mm, užplakami žiedai 40mm, dirželiai, cinkuotos sagtys.
"Panama" PVC tentinė medžiaga yra patvaresnė ir storesnė, nei įprasto PVC tento, todėl naudojama puspriekabių tentų, užuolaidinių prierkabų tentų ir kt. priekabų gamyboje. Daug atsparesnė vėjui, saulei, blukimui ar kitiems atmosferos poveikiams.
We work with the German company ''Verseidag Coating & Composite'', it is an extremely durable and strong PVC tent with all the necessary certificates.
''Verseidag'' pays a lot of attention to the production of tents, these tents are perfect for the production of trailers, semi-trailers and other covers.
The production of PVC tent materials for companies in the transport sector has helped ''Verseidag Coating & Composite'' to achieve its goals. Our customers are satisfied because the tents are durable, strong, do not absorb dirt, and are easy to clean and maintain.
Tents are mainly used by manufacturers who produce tents for commercial vehicles: semi-trailers, trailers, as well as car trailers and various types of tents.
Tents do not change their technical parameters from -30C to + 70C, do not leak water. Tents are resistant to UV rays, cold, sun or other atmospheric effects.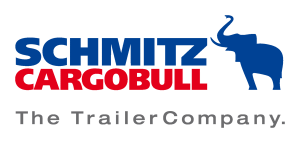 PHOTO GALLERY OF OUR WORKS