These tents are not only practical but also decorate the surrounding area. They are becoming very popular in Lithuania and other Scandinavian countries. Transparent PVC tents are much cheaper than glass and much easier to use and maintain compared to glazed terraces. Transparent tents for outdoor terraces, gazebos and roofs are resistant to wind, direct sunlight, precipitation and snow.
We offer you a wide selection of PVC tents for:
Gazebo
Terrace
Summer festival stage
Stage
Screens
Roofs
Pavilions
Umbrellas
---
One of the biggest advantages is that these tents do not need to be unfolded before use and folded after use. They protect the terrace from moisture and other adverse environmental conditions, so the terraces look as if they have just been installed. Transparent tents blend nicely with the façade of the building and in many cases even enhance the aesthetic appearance. Transparent tents are universal so they can be adapted to buildings of various constructions.
Enjoy your stay in any weather all year round!
Tents can be made in one piece – one colour or with a transparent window. We can install zippers for the doors so that you can easily enter your garden from the terrace at any time. Transparent tents for pavilions, terraces and gazebos are attractive, durable and reliable. Tents will protect the floors, walls and furniture of your terrace and gazebo so it will last much longer and require less maintenance.
PVC tents can also be a great advertising tool! We can often see this type of tent in the recreation areas of hotels, cafes, restaurants or tourism areas. Cultural institutions use them for events, exhibitions, presentations or other projects.
Tents are installed quickly and easily
If you are not sure if these PVC tents are suitable for you, we invite you to consult with our experts.
Transparent – these tents can be with brown, white, grey, blue or other colour frame made of opaque material. An aluminium profile is attached to the top and mounted to the terrace so that the entire tent is stretched nicely.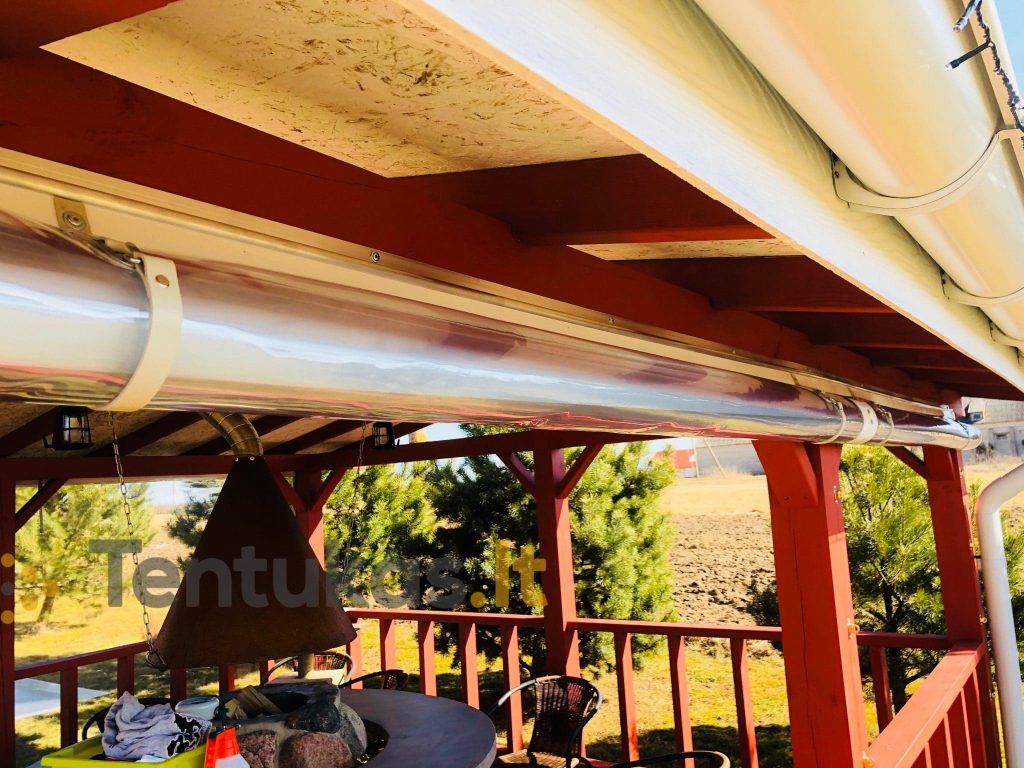 There are gold rings on the sides which are mounted on a rotating lug, mounted on a terrace pillar. In this way, the tent (for example, during the warm season) can be easily removed or rolled up and left closed during the cold season.
By rolling up the tent upwards, we tie it with straps which we rivet at the top.
At the bottom of the tent there is a pocket inside which we install a round aluminium tube and make tension rubbers which are hung behind a wheel screwed to the bottom of the terrace. The tube is used for neat and smooth rolling up the sheet in good weather.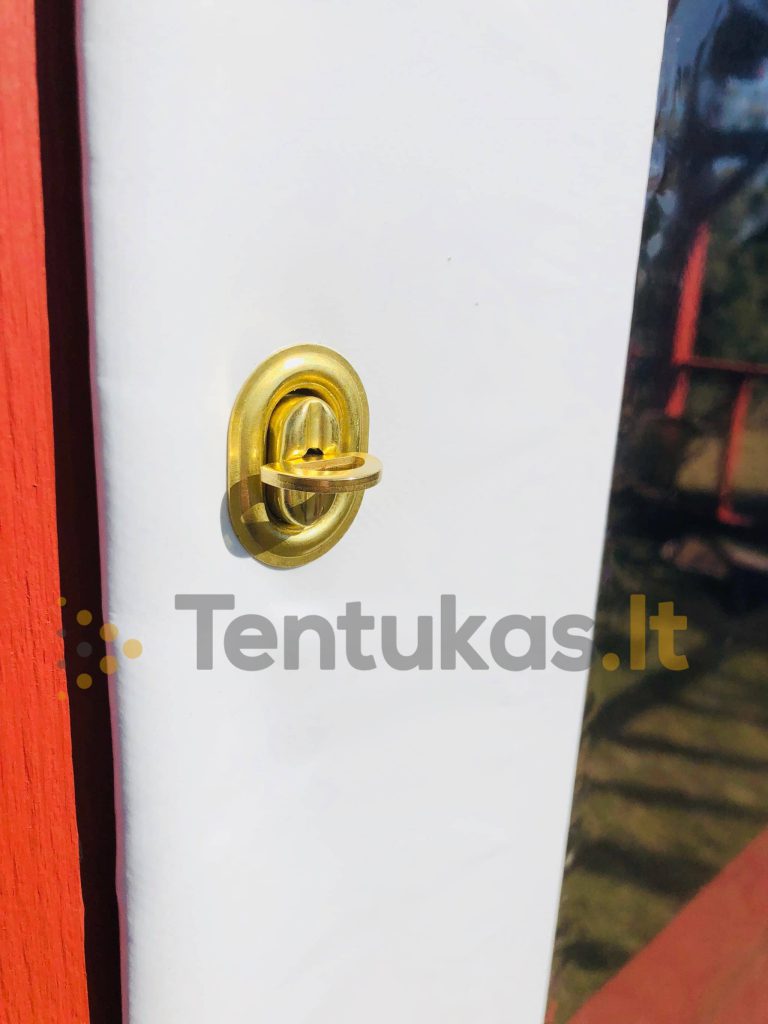 Transparent tents for terraces and gazebos in various sizes and colours are made according to the dimensions provided by you. If necessary, our experts will come to measure the gazebo, terrace, etc.
Durable and much cheaper than glass, PVC tent will serve you for many years as protection from the sun, wind, snow and rain and also decorates your terrace or gazebo.
UAB Mantelita can offer its customers a wide selection of goods and services related to tents. Our quality is guaranteed by an excellent team of specialists and modern technologies. Services throughout Lithuania are provided not only qualitatively but also promptly!
If you are looking for the most practical modern solutions, comfort and great looks, contact us now!